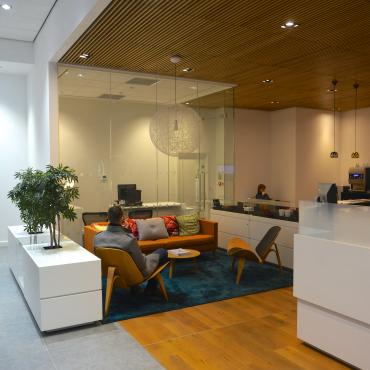 26 April 2018
The internal alterations to increase office and meeting room space within the Dinnages Volvo showroom have now been completed and brought into operation. 
The "glass box" frameless glass sales office was handed over after a 4-week contract period. 
The two principle elevations to the sales and relax areas are comprised entirely of frameless 15mm toughened glass to a height of 3300mm.